Who We Are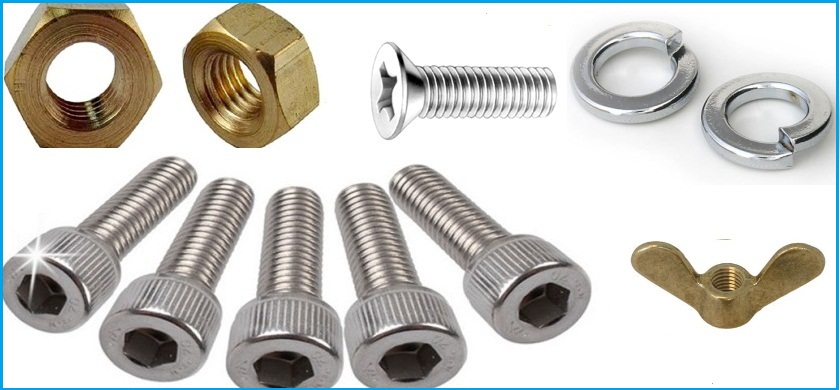 Manu enterprises has been into the business of Stainless steel fasteners and brass Fasteners from past 15 years. Manu enterprises is known for its finest range of SS fasteners, brass fasteners, copper rivets etc and also its timely delivery. Our Products are manufactured strictly as per DIN/IS Standards. Apart from offering regular grade of stainless steel fasteners like 304, 202 and 316, we also offer special grades of like 303, 310, 340 and low carbon. IN Brass, we offer fasteners of extruded wire quality as well as casting quality.
The main motto of Manu enterprises is to provide superior quality fasteners at competitive prices to our customers. We have highly qualified quality check team which keep an eye on each products starting from the time of procurement of raw material till the delivery of the final products. Since we keep ready stock of all the products, 99% of the products are readily available off the shelf.
Brand Name
Our in house production is marketed under the brand name KNN.
Manufacturing Unit
Our Manufacturing unit is located in the industrial Zone of MIE, Bhadurgarh (Haryana)
Why US
1) Quality: Strict quality control procedures are followed right from the procurement of raw materials till the packing of the final products.
2) Cost Competiveness: Our aim is to provide fasteners at competitive prices without compromising quality at any stage.
3) New Advancements: The world of fasteners is both exciting as well as challenging one. We always keep on upgrading our range of fasteners in line with the international advancements.
4) Techinical Support: Our technical support team Can approprietly suggest which particular fastener is suitable as per your product requirement keeping in mind both quality and cost.
Our Products
Our range of stainless steel fasteners includes Hex bolt (DIN 933), Allen Bolt (DIN 912), Hex Nut (DIN 934), Nylock Nut (DIN 982), Grub Screw (DIN 916), Threaded Rod (DIN 975), Washers (DIN 125), Self Tapping Screw (DIN 7981, 7982), Machine Screws (DIN 7985, 965, Button Head (ISO 7380) and many more.

Our range of Brass fasteners includes Hex bolt (DIN 933), Hex Nut (DIN 934), Washer (DIN 125), Machine Screw (DIN 7985, 965), Brass Rivets, Copper Rivets and many more.